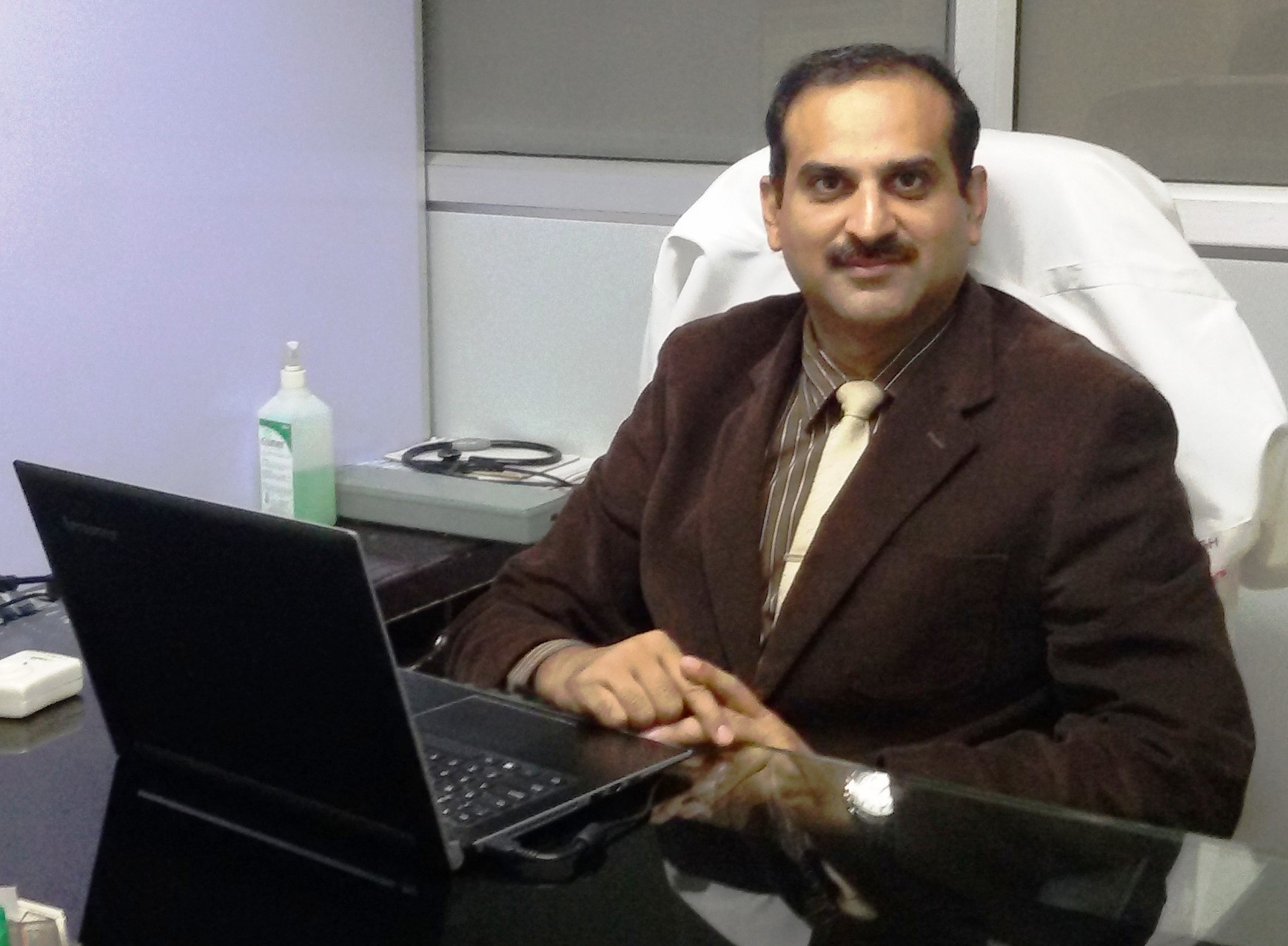 Dr. Uttam Garg received his M.B.B.S. degree in 1995 from King George Medical College , Lucknow which is one of the best and leading medical colleges in India.
Then he received his M.S. degree in Orthopedic Surgery from L.L.R.M. Medical College , Meerut in the year 2000. After he completed his M.S , he worked at the same medical college as the Chief Resident. He added his experience in spine surgery by working as the Registrar at the Spinal Injuries Center , New Delhi, the biggest center in Asia where the spinal surgeries have been carried out.
He got himself trained in super specialization in Joints Replacement and Arthroscopic Surgeries at Sir Ganga Ram Hospital, New Delhi which is one of the best private hospitals in India. He remained there for 3 years and gained rich experience.He learnt the basic and advanced courses in Principles of Operative Fracture treatment organized by AO (Switzerland) International Group
He also learnt the basic courses on AO basic fracture treatment organized by Bombay Orthopaedic Society. He learnt the Master's course in Operative Fracture treatment organized by AO International group.
He is a trained professional in hip & joint replacement surgeries by performing advanced minimally invasive technique organised by Zimmer Institute and duly certified (USA) .
He got himself trained in primary and revision knee replacement in Singapore General Hospital.
He got the training on Pelvic Acetabulum Fracture fixation in a cadvaric workshop organised by various international faculties held at Bangkok