Knee replacement, or knee arthroplasty, is a surgical procedure to replace the weight-bearing surfaces of the knee joint to relieve pain and disability.

Hip joint replacement is surgery to replace all or part of the hip joint with a man-made joint. The artificial joint is called a prosthesis.

Sports injuries are injuries that occur in athletic activities. They can result from acute trauma, or from overuse of a particular body part.

Dr Uttam Garg is expert in dealing with fractures of upper and lower limbs, correction of congenital deformities and ilizarov external fixator application in complicated and infected non unions including limb length discripencies.

Dr. Uttam Garg received his M.B.B.S. degree in 1995 from King George Medical College, Lucknow which is one of the best and leading medical colleges in India. Then he received his MS degree in Orthopedic Surgery from L.L.R.M. Medical College, Meerut in the year 2000.After he completed his M.S , he worked at the same medical college as the Chief Resident. He added his experience in spine surgery by working as the Registrar at the Spinal Injuries Center , New Delhi, the biggest center in Asia where the spinal surgeries have been carried out. He got himself trained in super specialization in Joints Replacement and Arthroscopic Surgeries at Sir Ganga Ram Hospital, New Delhi which is one of the best private hospitals in India. He remained there for 3 years and gained rich experience.He learnt the basic and advanced courses in Principles of Operative Fracture treatment organized by AO (Switzerland) International Group. He also got himself trained in primary and Revision knee replacement at Singapore General Hospital, Singapore. He is a trained professional in hip & joint replacement surgeries by performing advanced minimally invasive technique organised by Zimmer Institute and duly certified (USA).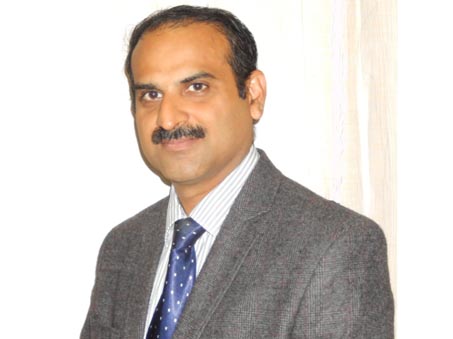 "I am Aditya Vijay Singh and my age is 18 years. I live in Lucknow . I was having pain and swelling in my left knee since 2 years. I was diagnosed as cartillage loss of my femoral bone . I was operated by Dr Uttam Garg ,who did cartillage transplant by arthroscopic technique. Now I am fine and can do my sports activities without any pain and swelling."
"My name is Ramchander and I am 24 years old male. I live in Lucknow. I was having bone tumour around my left knee joint. I had consulted many surgeons but everybody told that my knee will be fused after surgery .Then I heard about Dr Uttam Garg and he did my knee surgery six years back. Today I am alright and have full knee movement without any pain. I am very grateful to him because of him I am enjoying my life fully."
"I am Suman Gupta from Rishikesh and I am 72 years old. I was having severe Osteoarthritis of both knees, I was unable to walk for last 2 years. Then I got operated by Dr Uttam Garg and my knees were replaced about 4 years ago. Now I can walk comfortably without any support and can climb stairs without any pain"

Registered yourself for Cadaveric shoulder arthroplasty,MIPPO and Latarget procedure on 2nd April 2017 at GCRG Medical College, Lucknow E mail us at garguttam@yahoo.com.…